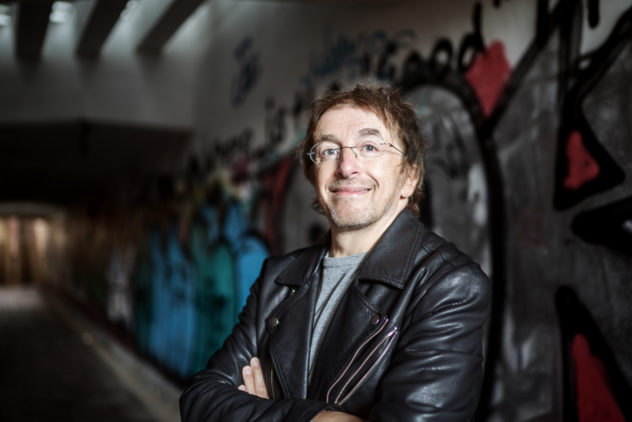 "Music may lie in the genes – my grandpa was a music director in Neaples, Italy.",  Massimo says. "You have a very original style and sound, really enjoyed listening …, great guitar work and really interesting melody."  posted by one of his fans on ReverbNation.
Massimo´s music can´t be sticked into a box – it´s unique. He convinces not only by technical brilliance but also with heart and feeling, no matter what tempo, he bubbles with composer's ideas. Voice, fingerpicking style and melody add up to an harmonious whole. They produce a good mixture between Jazz and Bossa rhythm with rockguitar interludes. "I´ve taken up a challange by writing lyrics in English cause it´s perfect for songwriting." he continues.
Massimo is currently recording and playing all his songs by himself at his homestudio in Hamburg / Germany. " But only for demo purposes", he says. Well the feedback on his Twitter and Facebook pages shows that he tends to unterplay. He is a blessed musician and songwriter and furthermore a virtuoso both on the electric and on the acoustic guitar. His debut album " Miracles" is an acoustic one and it´s available only online at the moment.
Who inspires or inspired Massimo?
Pink Floyd, Led Zeppelin, Gary Moore, Wes Montgomery, Jeff Beck, Antonio Carlos Jobim, Marillon, John Scofield, T-Bone Walker, Pat Metheny, Larry Carlton, Beatles, John Lennon, Bill Frisell and others more.
Massimo says that when was a child his parents listened to italian radio – sometimes the whole day. It´s thus quite clear that his inspirations lies on italian musicians as well like Pino Daniele, Gli Allunni del Sole, Riccardo Fogli, Antonello Venditti, i Dik-Dik – and last but not least by Neapolitan folk music.